Anyone who has given birth to a child is on a journey. A journey is never just about a smooth, tarred road with breath-taking views. Rather, a journey is about some bumps and unexpected turns. Sometimes the destinations are not what we dreamed of, and parenthood is hard regardless – even if your home life and financial circumstances are secure and prosperous. Now imagine taking on parenthood when your circumstances are a daily challenge of financial struggles, addiction, relationship challenges, and maybe even abuse.
This is where the Karis Parenting Recovery Program can help. There is nothing more rewarding for us than to see struggling mothers and mothers-to-be embrace and succeed at parenting. It takes some time, clear guidance, love, warmth and the learning of key tools, and Karis will help every step of the way. Just like a child, it takes baby steps to begin walking with confidence. And that's what we do – give the tools to walk with confidence while holding the heart and hand of your child.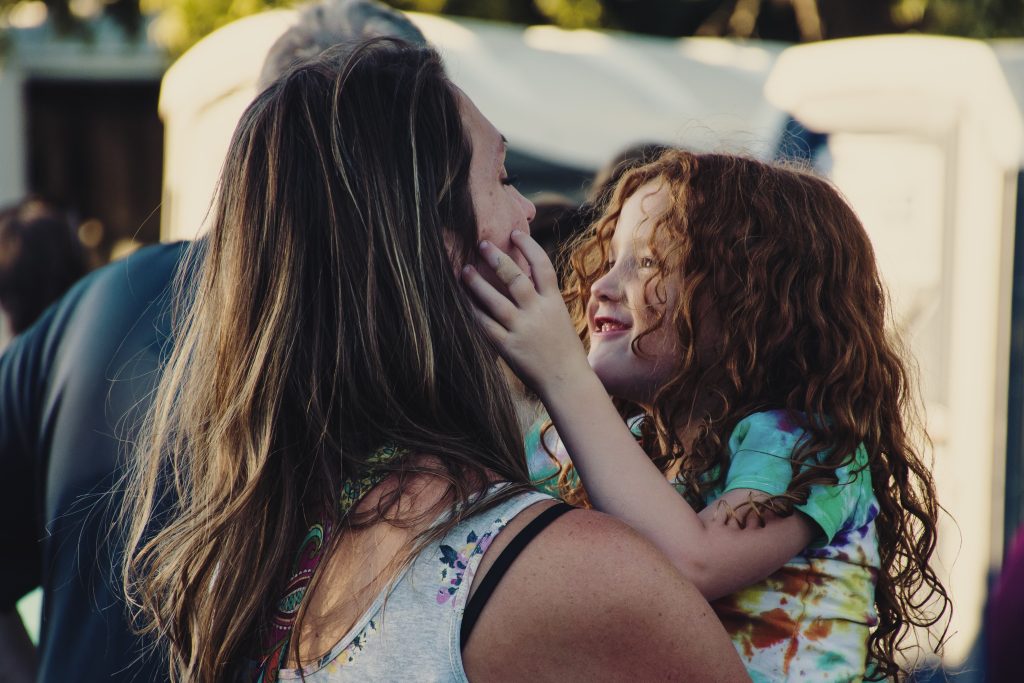 So, what stages are involved in the Parenting Recovery Program?
FIRST STAGE PARENTING RECOVERY PROGRAM
Expectant women and moms with babies are supported with teachings and tools for parenting through recovery. The recovery-focused program offers life skills and development opportunities for women who are pregnant, parenting, or in process of having their children returned to their care. As a support-based program, by providing these opportunities, participants are able to confidently strive towards self-sufficiency and ultimately independence.
SEMI-INDEPENDENT PROGRAM
This is when participants have made progress in building their foundation for their Recovery Capital and have achieved personal and recovery goals suitable for supporting themselves and their children in recovery. Mothers and their children move to a two-bedroom suite where they each have their own bedroom, as well as their own bathroom and living area. In this stage of programming, in addition to still receiving support through group facilitation, participants are supported by their key worker/aftercare worker in pursuit of part-time work or school and their transition towards independent living in the community.
AFTERCARE
Karis offers offsite aftercare for mothers with their children who have completed all of the requirements and have successfully transitioned into the community. An aftercare worker serves as an advocate and a support during this transition process. By assisting the participant in setting up support systems outside Karis, the aftercare worker ensures the participant is able to build on the foundation of their recovery capital built while at Karis.
RESIDENTIAL GOALS
Every participant will develop a self-directed Care Plan (including short and long terms goals) and will meet with a designated key worker who will assist you to follow through with the plan. The Program will facilitate the building of Recovery Capital which will include self-directed goals of relapse prevention, effective interpersonal and relationship skills, recreational therapy, financial literacy and more. Through collaboration with community partners Karis is able to provide connection to secondary education and employment training. The Parenting Recovery Program will also include positive parenting and attachment programs.
The importance of children and mothers staying together.
We recognize the importance of keeping mothers and their children together. We take your hand on this journey so that it can be smoother, and when the bumps do cross your path, you'll be able to keep your balance. It's a combination of support, love, and learning the tools.
The first big step is making the decision to address your addiction, and thereafter, it's about baby steps towards sobriety and successful parenting.