Our Programs
FAMILY
RECOVERY IN COMMUNITY
LIVING
Supporting pregnant & single moms with babies up to 2 years old in a drug-free environment to help them in their recovery and to gain self-esteem, self-respect, life skills, & parenting skills.
EARLY
RECOVERY
IN
COMMUNITY
Supporting & empowering women in the early stages of recovery by providing programming which includes life skills development & counselling within a family community.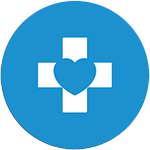 SEMI-
INDEPENDENT
COMMUNITY
LIVING
Supporting women as they transition into independent living in the community.